This is a minor release.

Just to fix the scrolling bug when switching themes or switching tabs, as well as giving more flexibility for server announcement (padding was removed in default themes, so server announcement can have borders without being ugly now)

Download Page
Replies - 8
So it's finally there!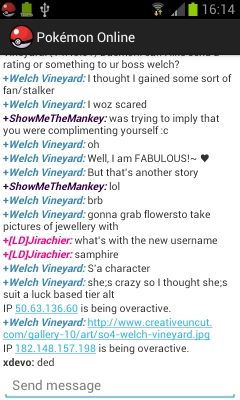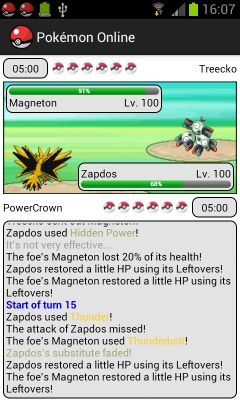 You can learn how to import teams here.

This is a beta version before releasing on the market. (Post comments/bugs here)

The features of the app include:
- List of servers
- Importing teams
- Connecting to a server, chat, join channels
- Private Messages
- Battle and watch battles!
- Channel choices remembered and passwords auto-saved.
- Automatic reconnect when switching between 3G and Wifi networks

Be sure to also download the latest version of Pokémon Online (2.0.20) to be able to export teams in QR Code format.

Also, for the lazy ones, direct download link to the apk.
Replies - 3